Special Notice
We are open for wine tasting. We have social distanced table seating in our Art Gallery and Event Space. Reservations are not required.
11 to 5 Daily
The CAVU Art Gallery is open
New Art Show at CAVU Cellars
HIDDEN TREASURES" AT CAVU CELLARS
Opening Reception:
December 3rd 5:00 to 7:00
We at CAVU Cellars are delighted to host three amazing local artists in our art gallery for the month of December. Ron Kammer, Daniel Forbes, and Yu-heng Dade have joined together to display an eclectic collection of works.

Please join us at CAVU on December 3rd to welcome these talented people. Artists' biographies and artists' statements will be displayed in CAVU Cellars' art gallery.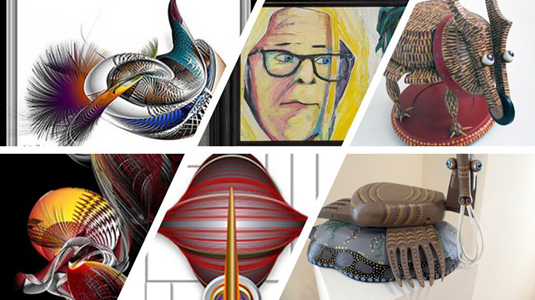 New Tasting Room Show AT CAVU CELLARS
December 3, 2021 through January 2, 2022
Joyce and Randy Klassen
Inventory Reduction Sale
We at CAVU Cellars are excited to once again host two very special local artists in our tasting room for the month of December. Joyce Klassen and Randy Klassen are having an inventory reduction sale. All works will be 30 to 50% off.

Also Showing in the Tasting Room AT CAVU CELLARS
Ellen Heath
| | |
| --- | --- |
| | Ellen's colorful paintings of vegetables from her garden and the Farmer's Market have been used to design a large Seasonal Vegetable poster, greeting cards, and small wall art. These all make terrific gifts and are available here at CAVU. |
Check this Out
Alvaro Nunez will be selling his comic book "Seven" in CAVU's tasting room through the end of December 2021.
These have been selling out.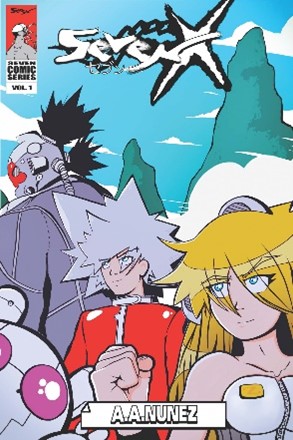 OTHER EVENTS
None Scheduled
First Friday Salsa Night
Salsa Night is Cancelled Until Further Notice
Event Space. Looking for a great venue for your next event? Check us out.